As Paul instructs Timothy, don't be quick to lay hands on a brother because his character might not be tested or revealed enough, and you will be blessing an unseen set of problems. Character problems just don't go away; they hide, not vanish. In younger and talented believers, when the pressures of ministry come, those problems will be amplified.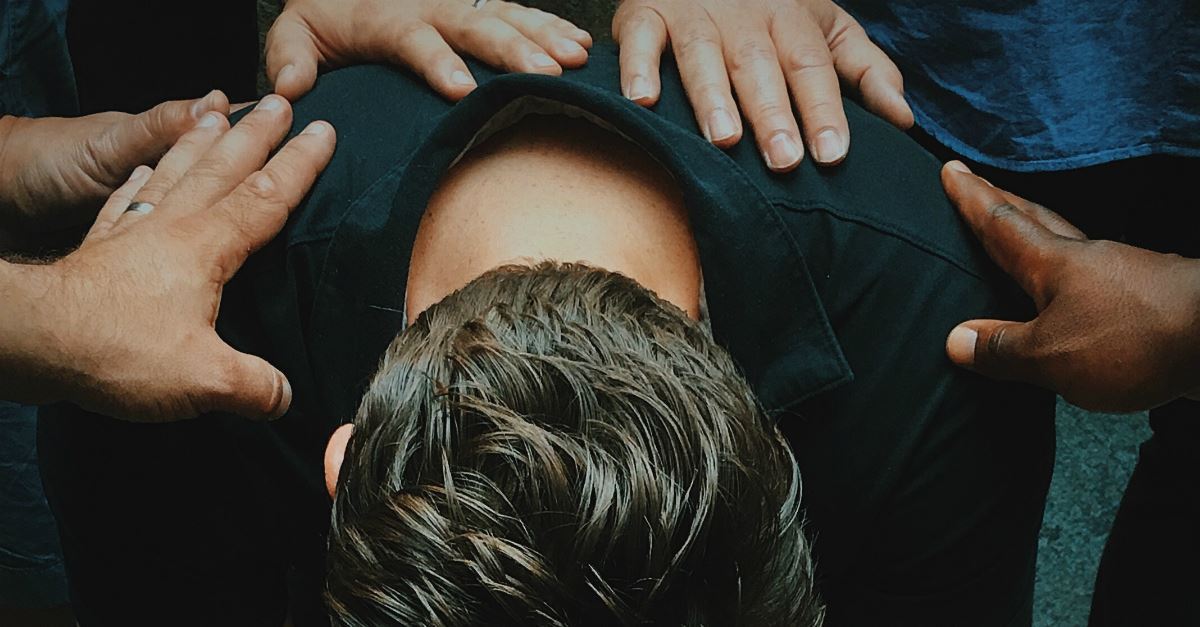 22 Do not be hasty in the laying on of hands, nor take part in the sins of others; keep yourself pure.

1 Timothy 5:22
What are we symbolizing by the laying on of hands? We are conferring a role and a sacred charge. We are also indicating that this person has the proven character not only to share the Gospel but to conform his own life to it. His private life and his public life correspond. As we confer the blessing and the role upon this brother, we are linking our lives and ministries to him, too.
Once we lay hands on a brother, we are telling the church that this man has a public and personal life which they can follow. In other words, we are saying that we trust him to demonstrate the Gospel and they should to. So, this is not an act or declaration which should be taken too quickly or prematurely. Once you do it, it is very painful to take it back. It is noteworthy that Paul immediately connects the phrase "nor take part in the sins of others." The laying on of hands is a prayer of the bonding of trustworthy ministers together.
We are not saying that the man is perfect, rather, that the elder knows how to immediately calibrate his life back to the Gospel when he sins. He is growing in holiness together with the bride. (I'm not referring to disqualifying sins here). Therefore, his teaching will take on a sense of personal humility before Christ and at the same time, the authority of Christ will be evident in his teaching.
We all know of plenty of ministry train-wreck stories. I don't think they can be completely avoided this side of Heaven. Even Paul shared a few with us from his ministry. However, I do believe we can wisely reduce these wrecks through patient service together and observance of a man and his family. One practice which has helped us is to have a brother serve as an "elder-in-training" for a while (at least 1 year). This has given us the necessary time to evaluate his character and his giftings. The temptation which I think many ministries face is to invent what's not there because we earnestly want our churches to grow and multiply. So, on one hand we should be proactive in identifying and training men who could be potential elders and on the other hand wise enough not to rush them into place.